Launch Experience
Visit Tech
Now that you're in, it's time to learn more about our campus. From virtual tours to academics, student success to Atlanta, become familiar with the place you'll soon call home.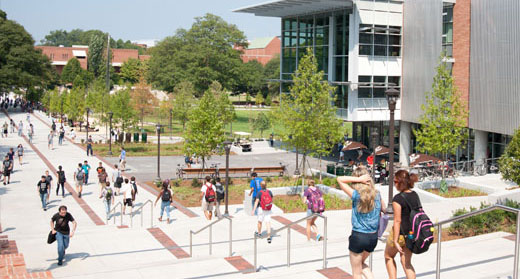 Visit Campus
From virtual tours to live and pre-recorded admitted information sessions, we've got you covered with ways to dig deeper into life at Tech.
Explore Campus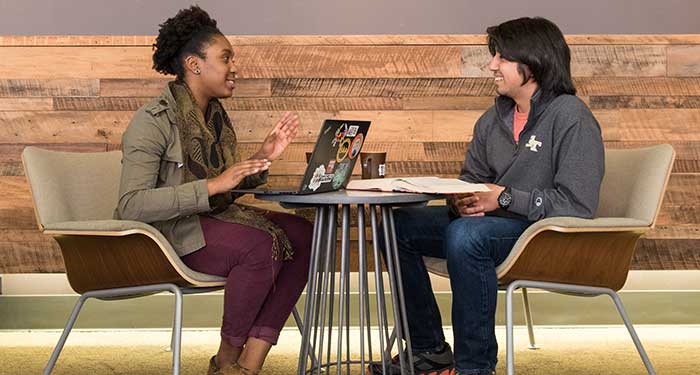 Connect with Academics
Tech students have access to 39 different majors within our six colleges. Get to know our programs and majors and see how Tech can help you accomplish your learning goals.
Explore Colleges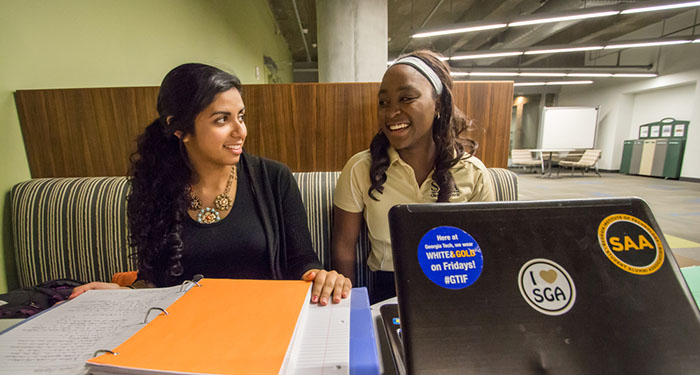 Succeed in Class
From 1-to-1 tutoring to drop-in tutoring to peer-led study, Tech has the tools to help you succeed in the classroom.
View Academic Support Services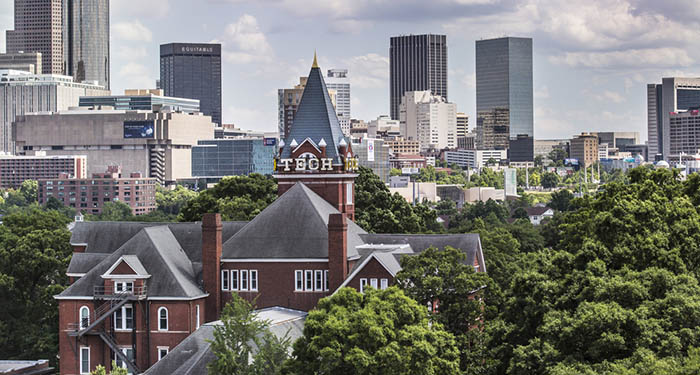 Get to Know Atlanta
Familiarize yourself with the city we call home. Atlanta combines the entertainment, educational, and economic opportunities of an international city with the flavor and personality of close-knit, eclectic neighborhoods.
Discover ATL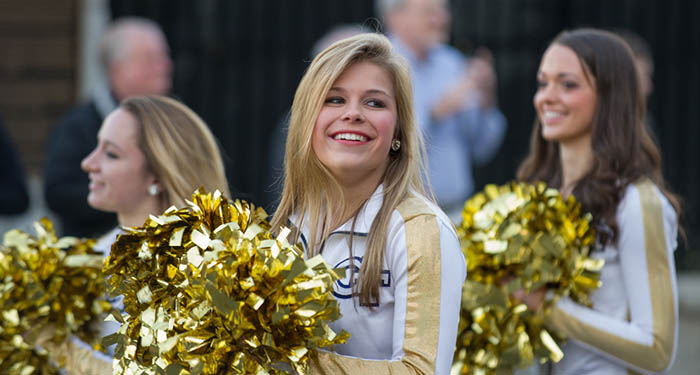 Explore Student Life
Tech offers a multitude of ways to meet people, build life-long friendships, and make connections.
Plug into Campus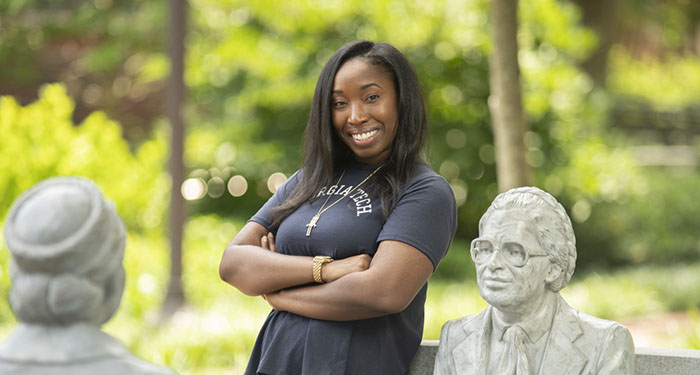 Arts at Tech
Georgia Tech Arts offers unique opportunities for the community to express their creativity and engage with local and international artists.
Explore Arts at Tech