Scheller College of Business
At Georgia Tech, you'll not only gain the expertise to succeed in business, you'll also learn how to manage technological change in a global economy. You'll be challenged at every moment and supported by a close community that wants you to succeed.
Students at the Scheller College of Business earn a Bachelors in Business Administration concentrating in Accounting, Finance, Information Technology Management, Leadership & Organizational Change, Marketing, Operations & Supply Chain Management, and Strategy & Innovation.
The Scheller College of Business utilizes its location in the heart of the innovation district of Atlanta to create a community of future business leaders who are tech savvy and business smart.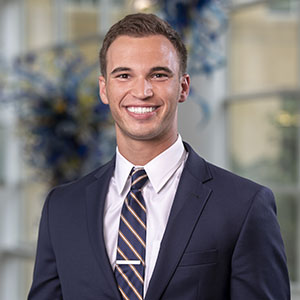 Barrett Kulik, '20
Major: Business Administration, Concentration in Finance, Certificate in Accounting
An Atlanta native, Barrett describes himself as "ambitious, passionate about people and healthcare, with a love for good Italian food and music." After graduation, Barrett will be working at SVB Leerink in their Boston office as a Healthcare Investment Banking Analyst. He will be advising biotech and biopharmaceutical companies as they seek to do an initial public offering (IPO) or merge with another business.
"There are a couple things that stood out to me about Scheller when I toured here, and I have only developed more of an appreciation for those things during my time here. First is that the students are all striving for excellence and we want to help others be as successful as they can be. The second is our reputation in the business world for our work ethic and problem-solving skills. Scheller focuses on giving you the tools necessary to be successful in the real world, not just in the classroom. The professors constantly bring real world examples from their experience in industry to class and try to prepare us as best they can to be problem solvers."
Virtual Visit Opportunities
Learn more about the Scheller College of Business through a variety of live and recorded webinars.
What are Georgia Tech Scheller College of Business Grads Doing Now?
Management Consulting Analyst
Market Analyst
Cyber Risk Advisor
Technical Solutions Specialist
Investment Banking Analyst
Business Valuation Associate
Procurement Analyst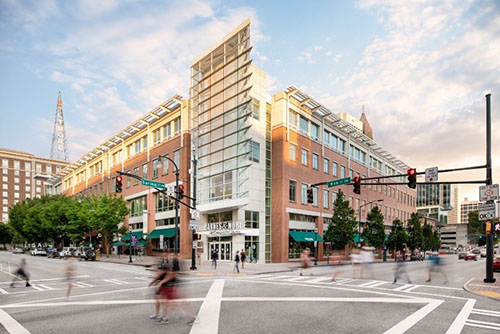 See Where Scheller College of Business Students Take Classes