College of Computing
Globally recognized as a leader in computing research and education, Georgia Tech's College of Computing is ranked number one nationally in cybersecurity education and fifth overall for computer science (CS) in the U.S. News & World Report Best Colleges 2021 Edition Undergraduate Rankings. Through our Computer Science and Computational Media degree programs, students have access to ground-breaking, interest-driven curriculum that allows them to map their own course, their own career, and their own future. Our graduates earn one of the highest average starting salaries and have one of the highest job placement rates of any major at Georgia Tech.
We realize that computing has come to be central and fundamental in nearly every area of human activity: business, government, health, arts, media, and more. As a community, our job is to empower students from all backgrounds to make their mark on the world, and to teach them to consider the social impacts of their work. Our goal is nothing less than to change the world – for the better – through computing.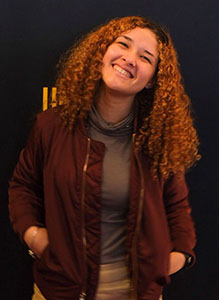 Angelik Laboy
FOURTH YEAR STUDENT
Major: Computer Science
"How could you truly describe a place that has given you the opportunity to meet the world? At the College of Computing, students are artists, scientists, and engineers. It is here where I have learned to bring together art and science so that others can see, hear, and feel the creativity that technology enables, and the power that inventions unleash."
Virtual Visit Opportunities
Learn more about the College of Computing through a variety of live and recorded webinars.
What are Georgia Tech College of Computing Grads Doing Now?
UI/UX Developer
Software Design Engineer
Game Developer
Consultant
Data Analyst
Security Analyst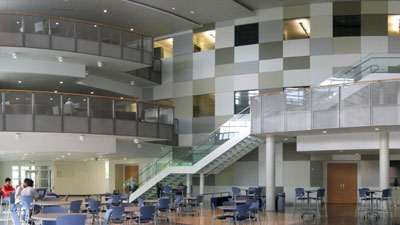 See Where College of Computing Students Take Classes
Note: video footage captured prior to Covid-19 pandemic.
---